Socialization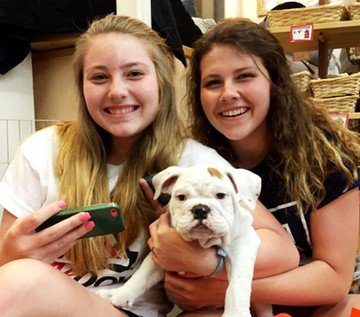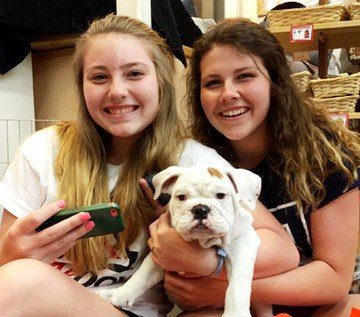 Highly-trained and dedicated team members bathe and groom the puppies as soon as they reach the stores. The puppies are clean, comfortable and bathed as often as necessary until each goes home. In fact, many puppies are given unique haircuts specific to their breed. The puppies are housed in sterilized, state-of-the-art kennels with access to fresh water and food seven days a week. They are kept with their littermates (whenever possible) so their socialization begins immediately.
"We go to great lengths to socialize our puppies with other puppies, dogs and with people," says Loni Tyler, a pet behavioral specialist, and manager at Puppies 'N Love.
"Socialization begins on the day our puppies arrive. We play with them, walk them, train them and make sure they are not just acclimating properly to their new environment but gaining trust and confidence too," she says.
Store associates give the puppies daily exercise by walking them around either the store or mall which also helps leash-train them. The puppies are also taken out of their kennels daily to allow shoppers to hold and cuddle with them so by the time many puppies go home they've interacted with hundreds of people.
"That is an integral part of the socialization process and very important for the puppies so they learn to trust people from all walks of life, not to be afraid of things such as children and noise and it helps them develop their personalities," says Tyler.
Some stores have puppy parties that attract literally hundreds of kids and their parents because the puppies are taken out of their kennels and allowed to roam free and play with each other and the children in a safe, controlled environment. The puppy parties are so popular that parents often line-up with their kids to get into the stores.
A well-socialized puppy adapts far more quickly and easily to society, is more self-assured, grows into a happier and healthier dog and is far less likely to have social, emotional and/or psychological issues.