Our Health Plan
It is important to understand that taking home a puppy is a large financial investment and your puppy will need medical and dental care for as long as he/she lives in order to maintain optimum health and happiness. We go the extra mile to help you plan for this.
First, we travel the country getting to know our breeders and inspecting their facilities. We take the health and welfare of our puppies very seriously and that is why each comes with a comprehensive warranty.
Every puppy goes home with a 15-day primary health plan that covers infectious diseases. The warranty becomes active if and when a pet is diagnosed within 15 days of the date of purchase and will cover veterinary expenses up to the cost of the puppy.
You may certainly choose your own veterinarian but if you visit one of our referral veterinarians each will waive the cost of your first office visit, which does not include any additional services you purchase at that time such as, spay/neuter or vaccinations.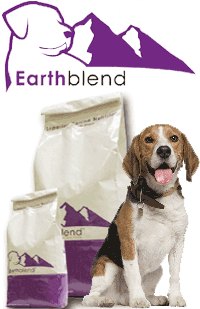 We also have a two year hereditary/congenital warranty. If a pet is diagnosed with a hereditary or congenital condition within 60 days of purchase, the warranty will reimburse all vet bills incurred for treatment of that condition. If the condition is diagnosed after 60 days, you are entitled to store credit in the amount you paid for the puppy.
We offer our own super-premium brand of healthy dog food called Earthblend. When you purchase a puppy from any of our stores, your puppy has been fed this brand of food since his/her arrival. That means the puppy's digestive system, which is sensitive at such a young age, is accustom to this brand of healthy dog food. We strongly encourage you to maintain this diet and, as long as you do, we will extend your warranty to five years. It is best for the puppy if you do maintain this diet because much like introducing new foods to our own digestive systems, doing so to a young puppy can upset his/her tummy and may cause discomfort, gas and/or diarrhea.
You can purchase super premium Earthblend dog food online, at any of our stores or order it on Amazon.com.
We encourage spay/neuter and will give you a complimentary 16 lb. bag of Earthblend dog food with proof from your vet.
We donate approximately 1,000 lbs. of Earthblend dog food to rescue groups and animal shelters around the state each year.