Financing
We offer puppy financing options through several different companies because we know that purchasing a puppy and all of the necessary supplies is a significant out-of-pocket expense.
Approvals and interest rates are not determined by Puppies 'N Love nor Animal Kingdom but by the company funding the loan and they're based on the applicant's credit score.
More information is available below on each of the company's Web site.
Note: if you do not get approved by a company below or you are having trouble applying online please call or visit one of our stores. We do offer other financing options and our puppy sales specialists are happy to help you.
---
PET LOANS
Flexible, convenient loan options
Less than perfect credit
Instant approvals
Online application
petloans.com
CHOOSE A LOCATION TO APPLY FOR A LOAN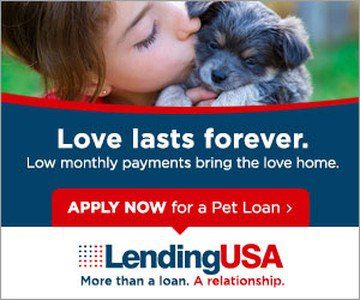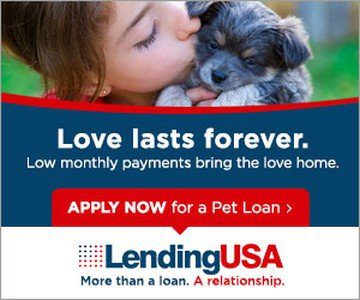 ---


UNITED CONSUMER FINANCIAL SERVICES
Flexible fixed-term financing with low monthly payments
Fixed-rate APR, NO fluctuation based on credit
No up-front costs with fully transparent contracts
White glove customer service
Non-lease program – own your new pet from the start!
---

CREDOVA LENDING NETWORK
Checking your offers does not affect your credit score
Free to Apply
One Application, Multiple Offers
Instant Approval
Affordable Payment Plans
---
EASYPAY FINANCE
Your pet needs a home. Give them one today with up to $5,000 and $0 down! EasyPay's easy, secure, and transparent process means you can apply in minutes with no surprise fees waiting for you later. And if you pay it off in 90 days? You get a full interest rebate!
Save money – 90-day interest rebate means if you pay off your balance in 90 days, you get a full interest rebate
Build positive credit – By making timely payments in full
No money needed – Get everything you need now with $0 down
No surprises – Easy to read, fully transparent contracts
Own your pet today – Non-lease financing means you own your new friend 100% from the start