FAQs
Where do you get your puppies from?
We work with U.S.D.A. licensed, professional breeders who are regulated by the federal government and those deemed "exempt" as a hobby breeder. In addition to rigorous USDA requirements, we perform a comprehensive screening process all breeders must pass.
Everything we do follows Arizona law SB1248 and is always in the best interest of the dogs. In the interest of transparency, we post first/last name of the breeder(s), the state in which they breed and their U.S.D.A. license number (when applicable) on each puppy kennel and online listing. Customers receive additional information on the breeders, including their up-to-date inspection records as well as any photos or pamphlets provided by the breeder.
What do you look for in a breeder?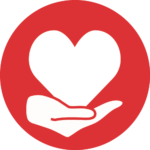 Compassion
Our breeder partners must be in the business for the right reasons and always put the best interest of the dogs above all else. Passionate people provide happy and healthy puppies!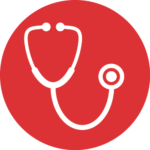 Healthcare       
Breeders work with licensed veterinarians to provide for the health of their animals. Vets oversee the vaccination schedules for puppies and provide a complete examination before puppies can travel to our stores.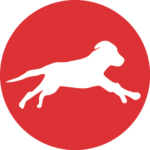 Exercise
We look for facilities with plenty of space and enrichment opportunities, along with socialization and exercise schedules for all dogs with ample opportunities for love and play.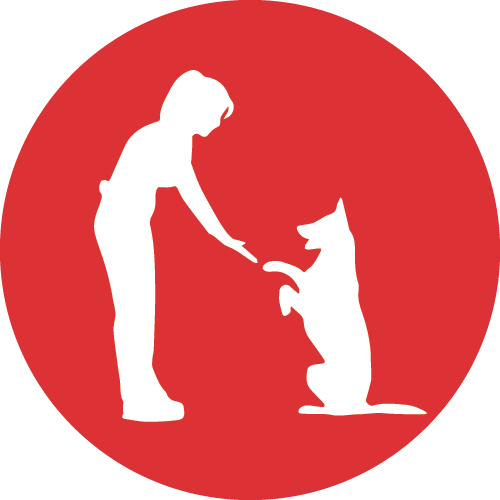 Enrichment
Those crucial socialization periods, including the neo-natal stage, guide the breeders in how to enrich and gently expose their puppies to new experiences. In fact, many of them have family operations that include their children and other family members socializing puppies.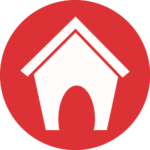 Living Environment
Dogs must be provided with safe and comfortable housing with consistent access to clean water and food. These facilities are cleaned daily and typically include an indoor and outdoor run.
What is a licensed, professional breeder?
These breeders are federally licensed people who work full-time for their animals and are routinely inspected by the USDA. They provide consistent, on-going care for their dogs and puppies. Professional breeders must work with a licensed veterinarian to provide quality medical care, and promote the health of all animals as well as maintain their vaccination schedule.
In a professional breeding facility, they are equipped with clean and comfortable kennels. Most of the breeders we work with operate under state standards of care that enforce even higher standards than the USDA. This is enforced by unannounced inspections by state officers (in addition to USDA inspections).
What is a hobby breeder?
Hobby breeders are deemed "exempt" by the federal government due to their smaller size. They have four or fewer breeding females in their operation.
Regardless of the size of their operation, our breeders are in it for the same reason: the love of dogs. We are proud to partner with some of the very best in the country.
Read more about our breeders and see what their facilities look like here.
Do you monitor your breeders?
Yes. We have a full-time Breeder Support team who researches/scrutinizes our breeders to ensure they comply with the law and our standards before working with them. Additionally, we continuously inspect records upon every transaction. Every year, we make trips to inspect and meet with many of our breeders. These trips give our owners an opportunity to inspect facilities, build relationships, and confirm the adult dogs are happy and well taken care of.
We will not accept a breeder with any U.S.D.A. direct violation(s) for a minimum of two years on their record. Indirect violations (generally considered minor, such as grass growing too tall) are also scrutinized. We will not buy from a breeder with any type of violation on record in the last two years deemed as potentially adversely affecting the health and/or welfare of the animals.
We have a zero-tolerance policy for puppy mills and firmly believe they should all be shut down.
What is a puppy mill?
AmericanHumane defines "Puppy Mill" as the breeding of dogs in facilities where profit is clearly given priority over the health and well-being of the dogs, where there is no interest or effort toward addressing welfare problems.
These operations not only violate the law, but are completely inhumane, and we firmly oppose them. We believe the welfare of the animals should come first above all else. We support working with compassionate breeders who are committed to the health and welfare of dogs, NOT puppy mills.
How are your puppies transported?
Our puppies get here safe and sound in custom designed pet transportation vehicles with air-conditioning and kennels designed with safety and sanitation in mind. During their trip, the puppies are closely monitored by two trained Animal Care Technicians and have access to clean food and water.
How do you ensure your puppies are healthy?
Before they travel to us, our puppies must be seen by a licensed veterinarian certifying their health. As soon as they arrive, our on-staff veterinarian performs another thorough head-to-tail check on every single puppy.
While in our care, all puppies are closely monitored, kept up to date on their vaccinations, and put on a medical/feeding/bath schedule executed by teams of full-time Animal Care Technicians. These efforts are overseen by our veterinarian. Additionally, a licensed veterinarian comes to each of our locations every week to check on our puppies. We put the welfare of our dogs above all else and spare no expense when it comes to their needs.
What does a puppy's average day look like in your store?
They are overseen primarily by Animal Care Teams from early in the morning until night. Animal Care Technicians provide individualized care to meet each specific pups' needs. From medical care to socialization and basic training, our puppies are given exactly what they need during their brief stay in our stores. All staff members participate in our Puppy Enrichment Program, led by an experienced behaviorist, which focuses on not only giving puppies time to play, but time for learning. Every day, we take time to train, exercise and socialize them. Of course, they are also loved on by our Puppy Specialists and visitors every day.
Will my puppy be microchipped?
Yes. Every puppy comes with a microchip that is automatically registered with your information upon purchase, along with a lifetime PetKey membership to access and house all medical records.
Will my puppy come with a health warranty?
Our puppies come with a 15 Day Primary Medical Warranty that covers the reimbursement of veterinary expenses for infectious/contagious conditions up to the purchase price. Also included with your purchase is a 2 Year Hereditary/Congenital Medical Warranty (well above the 60 days required by law). This warranty can be extended free of charge up to 5 years by continuing the feeding of Earthblend dog food.
These warranties are set up to protect the customer and ensure our puppies continue to thrive after leaving our care. We also offer an optional Major Medical Surgery Warranty and an Animal Replacement Policy, something you will not likely find with pet insurance.
How do I know what puppy is best for me and my lifestyle?
We are passionate about helping families find a puppy that will best suit their needs. Our Puppy Specialists are knowledgeable of dog breeds and get to know our customers to carefully evaluate important details about their lifestyle that will help us match them with a suitable companion. Not only are we vetting if a puppy is a good fit for you, but also if it is safe/secure environment for them. Some factors we consider include allergies, type of home, work life, family, commitment to training, level of exercise, etc.
We focus on education and responsible pet ownership. When customers want to purchase a breed that can be a bit more demanding, we go over detailed breakdowns highlighting the pros and cons of the breed. We do this so people know exactly what they are signing up for and to ensure the puppy will be raised in a safe and stable environment.
A fun way to begin researching on your own is to take our free Puppy Matchmaker Quiz!
Do all puppies find homes?
Yes. Most of our puppies find homes within days or a couple short weeks of arriving at our stores. Those that do not find families right away are reduced in price to ensure all puppies go home in a timely manner.
What is the Homes for Life Program?
This re-homing program is the result of our lifelong commitment to every one of our puppies. We understand that sometimes, for unfortunate and unforeseen circumstances, people can no longer care for their pets. For this reason, customers must sign an agreement stating they will return their dog to us if they can no longer care for them. This is our promise to every puppy to ensure they always have a loving home and that we do not contribute to the homeless pet population.
When a dog is relinquished to us, we evaluate their health & behavior, provide any necessary rehabilitation and training, as well as spay/neuter them (if not already done) before meticulously matching them with a new forever family. We get to know these dogs very well and carefully evaluate potential adopters to ensure they are equipped for the dog's specific needs. Read more about the program and see what dogs are up for adoption here.
Can you help me find a specific puppy?
Yes! You can see a list of the breeds we regularly have available here. If you are seeking something specific, we offer special orders for those who are set on finding a specific breed, gender and/or coloration of a puppy. Special Orders require a small deposit that is refundable after three attempts of matching the puppy being sought.