Homes For Life
We are passionate about the health and welfare of our dogs, so CPI (parent company to Puppies 'N Love/Animal Kingdom pet stores) assumes a lifetime responsibility for each puppy we sell. Our Homes for Life program is the result of this commitment and to our dedication to preventing pet homelessness and promoting responsible pet ownership.
We understand that for unfortunate and unforeseen reasons sometimes customers who purchase our puppies can no longer keep and/or care for them. For this reason, new puppy owners (at the time of purchase) sign a form stating if, for any reason at any time, they cannot keep their dog, they agree to relinquish it back to CPI so we can re-home the dog. There is no charge to the customer regardless of the dog's age and/or condition. This is our commitment to each and every puppy we sell and to every owner.
Our puppies come first. We promote the highest standards in animal welfare by:
Committing ourselves 100 percent to the health, safety, and welfare of our puppies
Scrutinizing our breeders and only buying puppies from the best
Working closely with customers to match them with the dog and breed that best fits their lifestyle
Promoting responsible pet ownership through our Homes for Life pet rehoming program, education and community outreach
Some of our past dogs who have found their happy endings:
Join us on
Facebook
to see more updates from happy families, updates on dogs in our care, and be the first to know when a new dog is up for adoption!
Click on our available dogs to see more details about them!
Homes for Life Puppies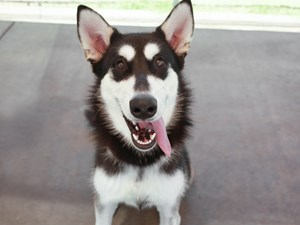 Alaskan Malamute Female Ref ID: 37285 Birth Date: 11/27/2022 Puppies N Love Homes for Life Program 602-255-0166 EXT 127 Breeder Name: Isabele Babbitt USDA: EXEMPT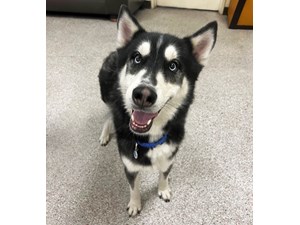 Siberian Husky Male Ref ID: 21719 Birth Date: 11/29/2019 Puppies N Love Homes for Life Program 602-255-0166 EXT 127 Breeder Name: Lisa and Tim Riley USDA: 43-A-5192