Veterinary Care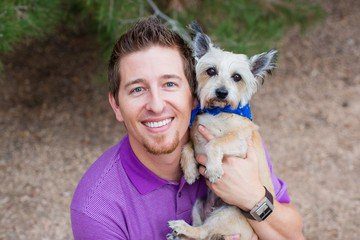 When you shop at Puppies 'N Love or Animal Kingdom you have the satisfaction of knowing that the puppies were under very good veterinary care. A veterinarian examines the puppies and issues health certificates prior to their delivery. The puppies are then driven from the breeder's facility to Phoenix in specially equipped vans modified specifically for the safe transport of animals with a veterinary assistant on board. The vans are heated/cooled depending on the season. The kennels are completely secured within the vans so the puppies, who travel in kennels with their littermates, are completely safe and each kennel is fully outfitted with food, water, and toys. There are two drivers who take turns at the wheel, so each can sleep and so no unnecessary stops are made along the route to their destination.
A veterinarian thoroughly examines each puppy as soon as he/she arrives so our puppies have been examined twice by veterinarians before they go to the stores. We have been working with the same group of veterinarians for more than 20 years and we trust and respect each of our doctors, so you can too.
If a puppy becomes ill during travel, we are fully prepared and equipped to provide complete medical treatment upon arrival. All vaccinations and deworming protocols are strictly documented. A specific team member is responsible for ensuring the accuracy of the breeding records, including a review of the familial history to confirm inbreeding has not occurred. All puppies are implanted with a microchip for permanent identification in order to reunite lost pets with their owners.
"It's one thing to be compassionate but their high level of veterinary care has stood the test of time during my personal involvement. Their loving and caring culture has been a model of excellence and consistency within the animal health care profession," says Dr. Travis Wodiske, a veterinarian who works closely with Puppies 'N Love and Animal Kingdom.