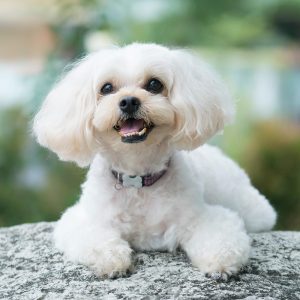 Description
The Shih-Poo is a cross between a Shih Tzu and a Miniature Poodle. They are a small, long-haired and friendly breed. The Shih-Poo has a round face with round eyes and a long nose. They have hanging ears and a triangular muzzle. A Shih-Poo's coat can come in a variety of colors including tan, black, apricot, cream, sable, white, red, and chocolate. Discover more about our Shih Poo puppies for sale below!


Disposition
Shih-Poos are known to be a quiet and obedient breed. Although its bark can be louder than A Shih Tzu, they are not typically "yappers". Due to their size, Shih-Poos are typically known to be shy towards strangers. Shih-Poos know how to socialize with children, the elderly, and other pets; making them great family pets. They are also fairly easy to train due to their intelligent and alert nature. Shih-Poos are also loyal, loving, and affectionate.
Clubs, Registries & Associations
(Based on breed recognition. See store for details on a particular puppy.)
American Canine Hybrid Club

Designer Breed Registry

Designer Dogs Kennel Club

Dog Registry of America, Inc.

International Designer Canine Registry
Additional Information
Group: Companion
Average Weight: 13-20 lbs.
Personality Traits: Friendly, intelligent, playful
Country of Origin: United States
Coat: Long

Check out the Shih Poo puppies for sale we currently have in our stores. If there are none here, please contact us and we'll be in touch.