One of the greatest joys of owning a dog is spending time walking together. The delight an owner experiences when a puppy or dog's face lights up when he finds out he's going on his daily walk is second to none. You get to see your dog's, sense of curiosity, the bounce in its step and the way most dogs go nuts when they even see you grab the leash.
These are the joys of walking together with your dog(s) – notwithstanding how important it is for your pet's health and well-being. A dog must be exercised to stay healthy and there are some great tips to make the dog walking process more fun and beneficial for both owner and pet.
Establish a Routine
Dogs, like most people, are creatures of habit. They enjoy a daily routine of eating, sleeping, going to the bathroom and exercising. When you first bring a dog or puppy into your home, this is the best time to get a routine started.
A dog settles into its new life easier with a predictable schedule. If you have a puppy or dog that is especially energetic, it will demand daily exercise. As a pet owner, it's important to make the time to exercise your dog or risk shortening its life.
If you are someone who does not have the time or commitment to exercising your pet daily, there are dog breeds that don't need nearly as much exercise as those that require it. Do your research before you adopt or buy a pet so you know it's a good fit.
Walk Safely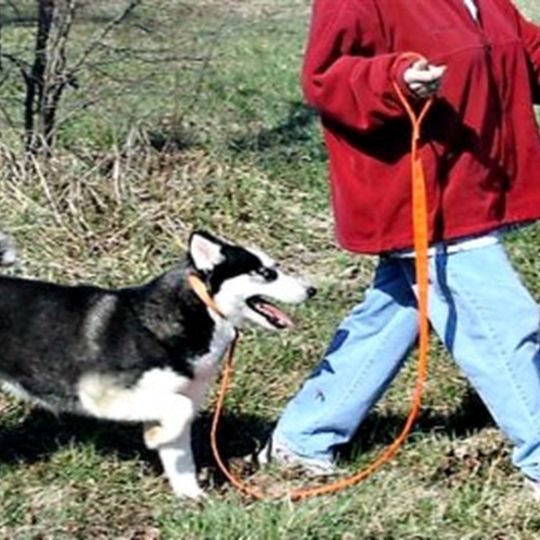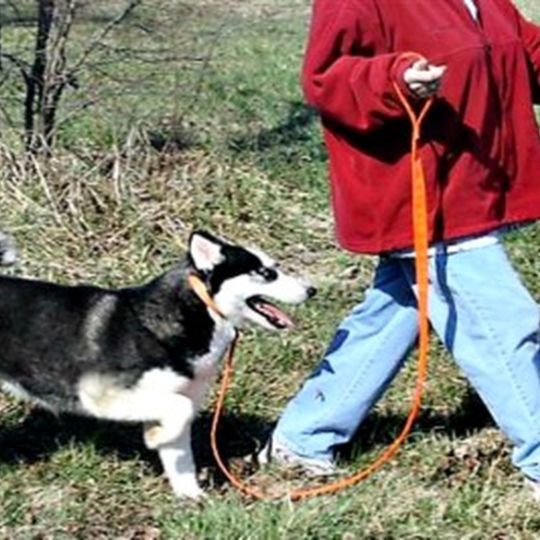 Chances are that your newly adopted or purchased puppy or dog spent time in a kennel prior to your taking him/her home. That is why in the first few days or weeks of your new life together, your pet may try to bolt out a door if given the opportunity. You should not get mad or punish this behavior, it makes perfectly good sense that a puppy or dog would want a chance to run free after spending time in a kennel. Be patient, they grow out of this behavior.
Walk your dog on a leash around your neighborhood often enough so that if he/she gets out, it will have the ability to find its way back home. Make your dog familiar with your neighborhood and your neighbors and vice versa.
The Need for Exercise
Whether you have an enclosed backyard or not, there is no other experience for you or your dog/puppy than getting out of the house or yard and going for a walk, jog or for a play in a park together. It's time that you and your pet need for bonding.
An exercised dog is happier and healthier and will live a longer life than dogs allowed to become overweight and lethargic.
A puppy that doesn't get its energy out may be more prone to act-up, misbehave and/or display other issues in its own doggy way of trying to tell you (the owner) what he needs.
The Need for Space
Dog parks are popping up in every community thanks to our growing understanding of their need to run around in wide-open spaces.
These are designated leash-free areas where dogs can run at full speed, interact and play with other dogs and/or play fetch with their owners. When choosing a dog park, do so with this in mind:
Find one that is well fenced-in
Always assess the temperament and size of the other dogs in the enclosure with your pet's safety in mind
Always watch your dog
Puppies must have all of their shots and be cleared by a veterinarian before exposure to other dogs and feces
Make sure your dog stays hydrated in the summer and warm in the winter with a dog sweater or jacket
Be a Good Doggy Neighbor
Dogs are a great way to get to know people. Make sure your neighbors meet your pets in case they ever get loose and/or lost, so those who live nearby will recognize them and help them get back home. Have each of your pets microchipped for this purpose?
Be respectful of your neighbors and of other dogs and pets when out for a walk. Your children will learn the same by your example. You'll be surprised how many people say "Hello," a benefit to you and socializing your dog.
Prevent your dog(s) from going to the bathroom on your neighbors' properties. If they do, promptly clean-up. Some dogs like to urinate to mark spots throughout a walk. The urine of some dogs will wreak havoc on grass, turning it yellow and killing it. Choose to walk your dog where there is plenty of city property, park space or undeveloped land rather than angering your neighbors.
Other Dog Walking Tips
Always bring a bottle of water especially in the summer and share it with your pet either from the bottle or bring a small dish
Pet stores sell many unique products for delivering water to your dog while walking, check out of Amazon's portable water bowls.
Don't walk in excessive heat or freezing temperatures
Dogs overheat and become frostbit quickly
Take so-called doggy bags with you and clean-up after your dog